Splash Earrings
All sterling silver, wire wrapped. 6mm Crystal clear Swarovski Rounds, 8mm top drilled Swarovski bicones.
Sweet Drops Earrings
All Sterling Silver. Swarovski Crystals: light rose 5mm bicones, 6mm crystal clear rounds, 14mm rose hearts on Sterling silver bails.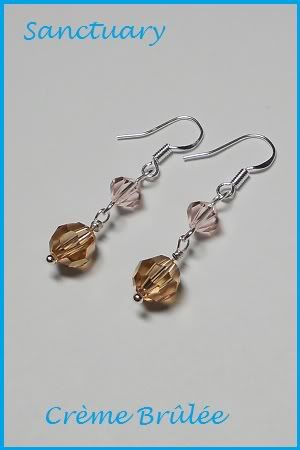 Creme Brulee Earrings
All sterling silver with 5mm peach Swarovski bicones, 8mm Crystal Copper rounds, wire wrapped.
After Work Party Earrings
All Sterling Silver, 5mm bicone & 8mm swarovski bicones in amethyst & grey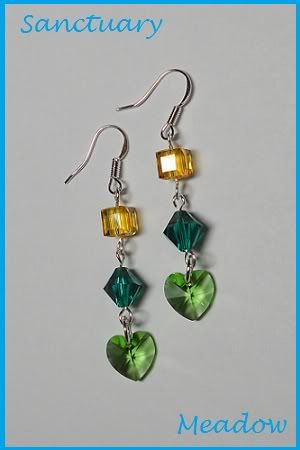 Meadow Earrings
All Sterling Silver & Swarovski Crystals.
6mm cubes, 8mm bicones, 10mm hearts

~~~~~~~~~~~~~~~~~~~~~~~~~~~~~~~~
Gifts from the Philippines:
Excuse my boyfriend's leg.. he didn't wanna move :P
Shirts, seashell tray, seashell/pearl? ( i forgot) jewelry box, sandals, pants... and a few others not pictured.

~~~~~~~~~~~~~~~~~~~~~~~~~~~~~

Going to the Padres game in San Diego tomorrow with Jordon.
We'll be in SD earlier before the game to hang around.
Anyone else?