A couple nights ago, us crazy girls on Twitter,
Edna
,
May
,
Gianger
,
Iyah
&
Lulu
decided to all do facial masks at the same time...'cept it didn't go so well ;p
Lulu forgot & Iyah was tired from work & wanted to sleep! May & Iyah were also feeling sick :[
I decided that I wanted to try out the My Beauty Diary Pearl Powder mask....buuut..according to Gianger, it was a "fail mask" ...at least for me!!
I think I'm going to start cutting these masks before putting them on so they fit better! It bothers me how big they are >.<
Description:
- penetrates through interior layer of skin; creates soft, fair look with radiance
- activates and nourishes the skin
- softens, whitens, activates and nourishes skin
- for use of dull & damage skin
My comments on the mask:
- it didn't have a pleasant or bad smell. it kind of reminded me of those anti-bacterial hand/face wash wipes..but less strong
- i had issues putting this one on for some reason lol, i dunno if it was just me or the mask was just.. blah too big! The nose & mouth area especially bothered me.
- it didn't irritate my skin, but just something about it was bugging me. i couldn't stand it anymore so I took it off after about 10-15min.
- after i took it off...about 5 min later my skin started to feel kind of dry.
- next morning, my skin felt fine, so that's good.
- i didn't leave it on long enough to get results probably ;p
- i don't think I will try this mask again. partly, probably because of the smell... i want my masks to smell nice & relax me! :]
Update on the aloe mask - My skin was nice and smooth in the morning :]! I like the aloe one.
Keep an eye out.. I bought a TON of MBD masks! (100 to be exact...HAHAHA...). I'm just waiting for them to arrive :] I'll probably be sticking them into some jewelry orders here & there, and sell ones I don't like/want ;]
Giveaway soon too for 200 followers (sometime after I receive the masks).
~~~~~~~~~~~~~~~~~~~~~~~
Right now, until June 30th... I will be selling any cluster bracelets for $15 each, instead of the original $20~25 each :] Prices have already been applied to the Paypal buttons.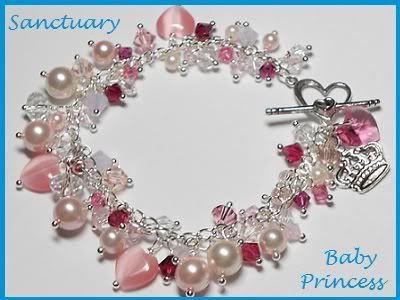 I will probably make a few more designs since I got lots of beads I wanna use! o:
Don't forget about me throwing in goodies with purchases! =D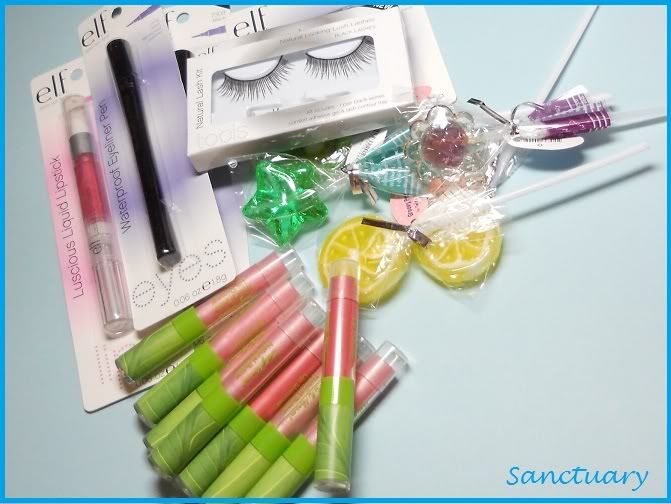 ~~~~~~~~~~~~~~~~~~~~~~~

My aunt in the Philippines got me Swarovski Crystals! O_O I was so excited when I got them.. thank you! :] I will e-mail you soon once I get your e-mail from my Dad... haha.
I'm taking a 4 unit, EIGHT WEEK CLASS..... soooo..this will be crazy lol. Exams every week!!! >_> the last week has 3 in one week OMG lol...
I will also be posting some gifts from the Philippines from when my parents went :]
And make new jewelry tomorrow to post too!