I made a new cluster bracelet, yay! It took me about 1 1/2~ 2 hours. I didn't really keep track.
I don't have my HD light with me because I'm at Jordon's so here's really bad pics with flash/without.
I really like how it turned out =D


I will take more pictures when I get home this weekend.


Top two are with a flash, bottom is without/natural light.
Baby Princess Bracelet
Swarovski crystals, cat's eye hearts, crown charm & heart toggle clasp. Sterling silver pins.
Free Elf products with orders! =D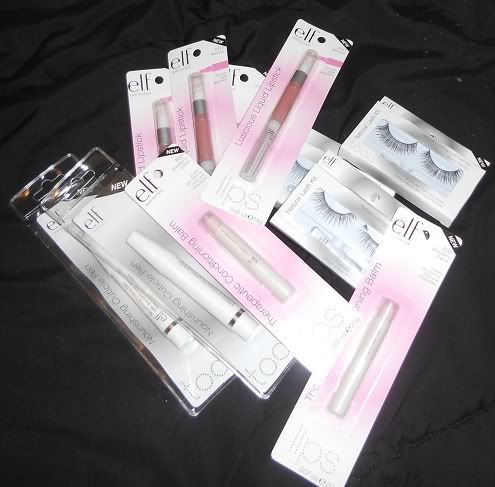 So, today was my first time trying out false lashes. I failed so much LOL. I used Elf's Natural lashes in black.
Well first of all,....I lost one of the lashes LMAO, don't ask me how, I really don't know. It was during the time when I was trying to open the glue tube because the poker on the cap wasn't sharp/pointy enough to poke through. The glue sucks. So if you plan on using these, make sure you have strips or some other glue to use. Other than that... I suck at false lashes ( I have naturally long ones anyway, I just felt like testing it out lol) & the lashes look pretty decent :]
haha, my sucky lash review :P