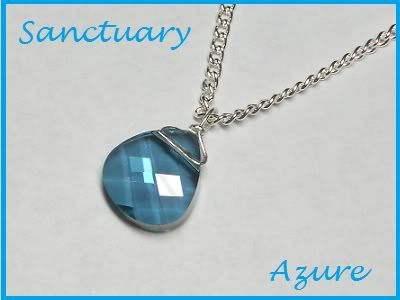 Azure Necklace
15mm Swarovski Briolette in Titan.
I love this color! Seriously my favorite now. (It used to be Bermuda blue :P)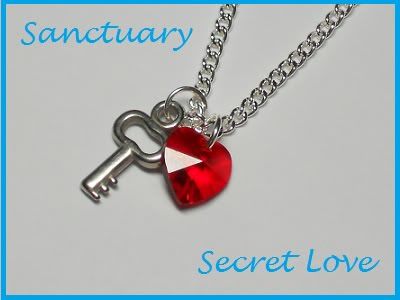 Secret Love Necklace
Key charm with a 10mm Swarovski Crystal heart in Siam
Aphrodite Necklace
14mm Swarovski Crystal Heart in Vitral Medium (forest green blue-ish, tiny bit of yellow tint) on a sterling silver bail with a puffy wing charm.
I thought this color was gonna look a bit better when I ordered it...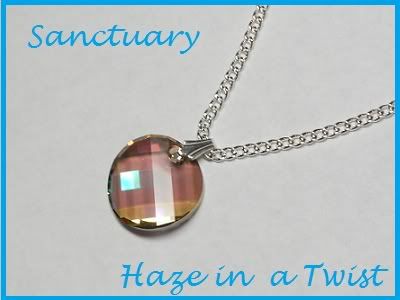 Haze in a Twist Necklace
18mm Swarovski Twist in Purple Haze on a sterling silver bail.