I'm just going to divide this into categories :P I have a few things on my mind that I would like to post about but they're all not related to each other! ;D
Cindy
I want to thank everyone who left a comment on the previous post, or at least read it, or even passed it on. I greatly appreciate it. No one should be treated that way, especially treated that way by her.
Jewelry...coming soon
Sterling silver kidney wire earrings :]
Sterling Silver Cubic Zirconia Studs
Jewelry with bows
New ear cuff designs
And lots of other stuff! I just found this great shop o.o
Omg, everything I like/use for my jewelry is on sale right now O_O dang I'm gonna be spending a lot this week.
Shipping
Shipping out orders tomorrow! ;D There are about 3 more I still need to do!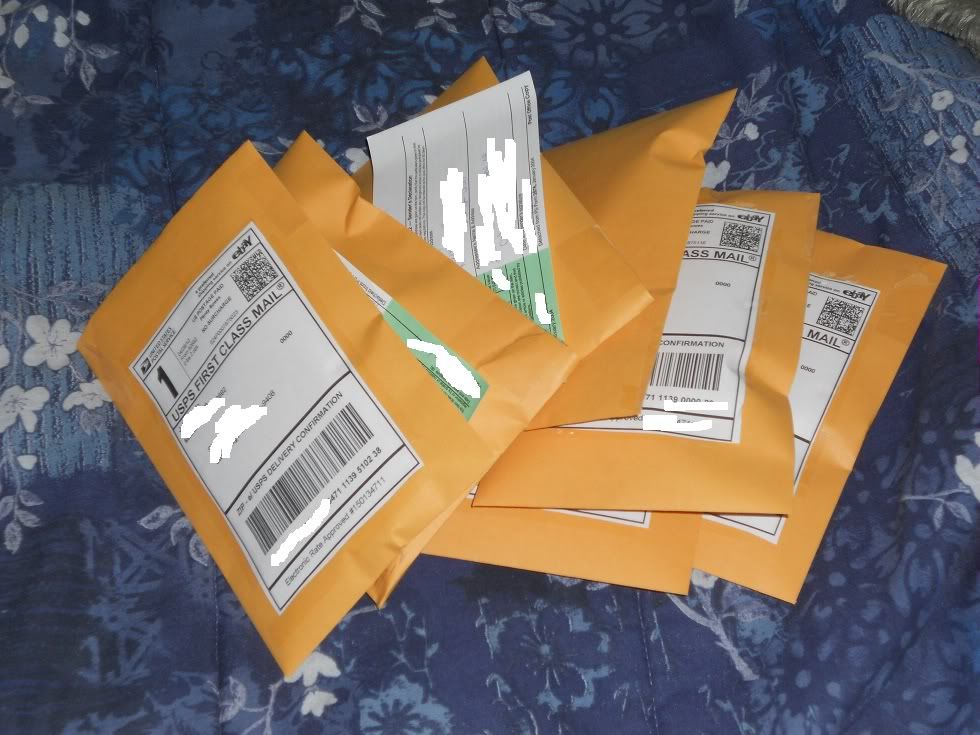 Wal-Mart Candles
Those of you who shop at Wal-Mart... you may have noticed that they have "new" candles in (the Wal-Mart brand ones..) buy the $5 big jar that's called "Taste of the Tropics" it smells soooo good. They have a flower version of it too..like tropical flowers or something? I plan to get that one too :P
Jordon
He's coming to MY house tomorrow! yay! Usually I've been going to him :[ All week last week.. I did >_> I practically lived with him lmao. It was crazy. Because of Angels games & school. I always stay Thursday nights because of
Vampire Diaries
!! My dad got rid of our cable/satellite.. sooo :/
Piano Music
I'm a HUGE piano music fan. I love getting piano songs from movies/video games etc. I would like to share my top two :P This FFX-2 one has been my ultimate favorite ever since X-2 came out.
FFX-2 ~ Wind Crest ~The Three Trails~
Clint Mansell - Jane Eyre
Food
This may be one of the healthiest foods that's so good for those who LOVE sour. I can seriously drink the left over dressing from this because I love sour so much lol. I used to eat/suck on limes with salt all the time until I found out they were bad for your teeth & stomach >_< I've been eating this for years. It's a like a Greek salad
Anyway... if you're looking for a healthy dish that's fast & easy and love sour here's one for you.
Sliced up cucumbers
Olives
Sliced Pepperchinis
Optional:
Red peppers & tomatoes
Feta cheese ( I like to use the flavored Tomato & Basil one) if you don't use a flavored one, you can add in some dried oregano for more flavor in the salad.
Dressing:
Light Olive Oil (it won't taste good if it's not light)
Red wine vinegar
Lemon Juice
Salt & Pepper
Optional, my little twist: Rice vinegar
Mix all together & enjoy ;D I always put a lot of extra vinegar & lemon juice to make it extra sour for my taste buds lol.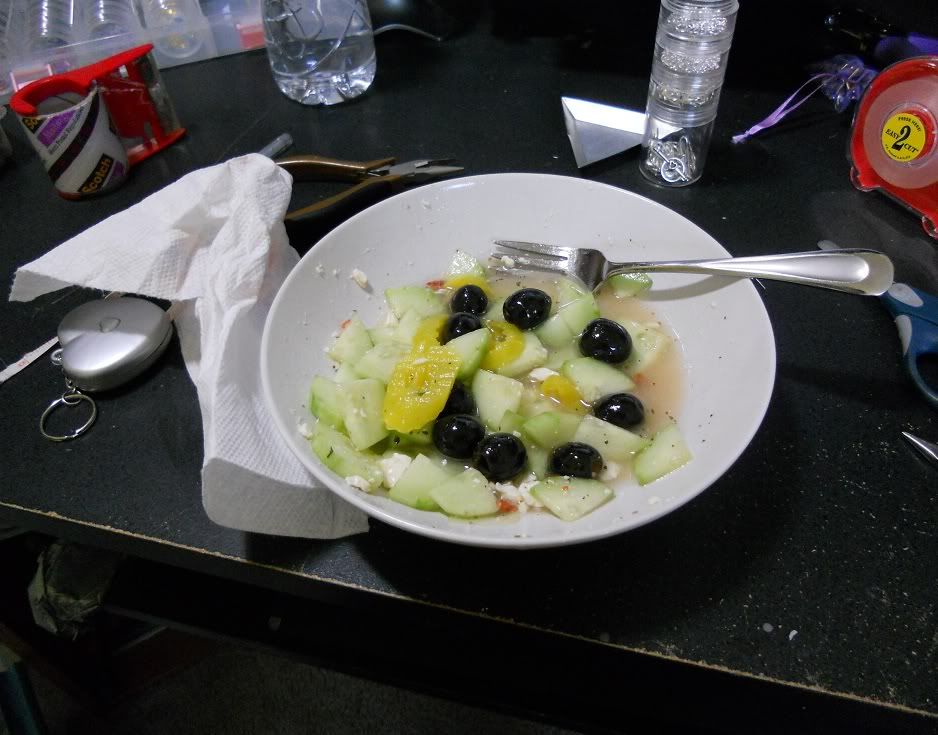 A "tiny" bit of behind the scenes of jewelry! lol.
And don't forget about any orders placed will be getting free elf items :]