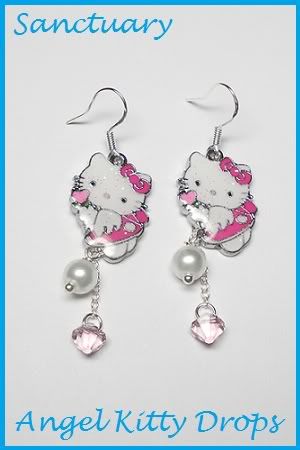 Angel Kitty Drops Earrings
Angel Hello Kitty Charms, All sterling silver. Swarovski Crystal top drilled bicone in light Amethyst and white crystallized pearls.
Crystal Charming Necklace
14mm Swarovski Crystal AB Heart on a Sterling Silver Bail
Wing, crown, star & bear charm
22" long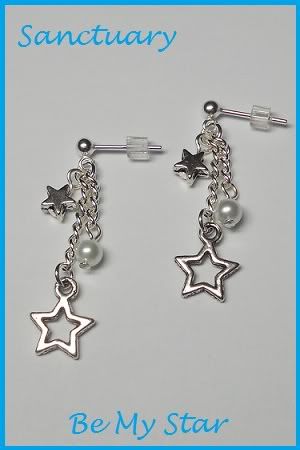 Be My Star Earrings
Sterling Silver Studs. Star charms & a pearl :] Sterling silver pins & jump rings. About 1" in length. $5
Don't judge me by the name of this bracelet! LOL.
Like I have said before.. I'm very uncreative when it comes to thinking of names....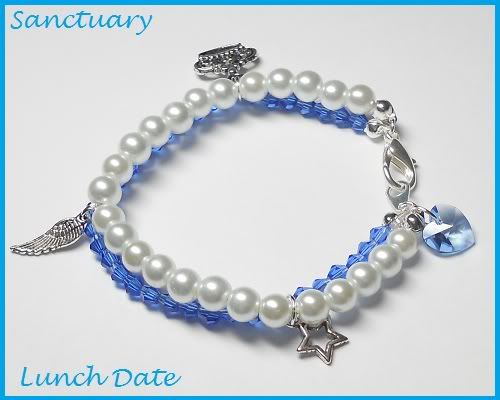 Lunch Date Bracelet
Swarovski Crystal bicones in sapphire, 10mm Swarovski heart in Light Sapphire
Crystallized white pearls along with a crown, wing and star charm.
...Perfect bracelet for a lunch date!