Oooh.. pretty :p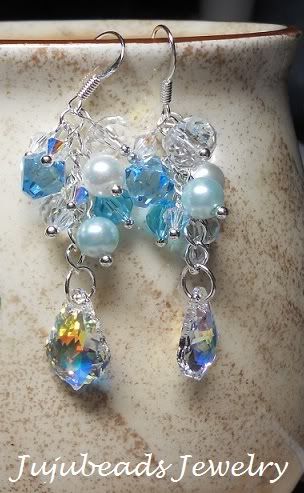 Okay everyone..... changing the name to Jujubeads finally (name credits to my Mom haha, those of you will get it why it's jujubeads... because my e-mail is jujubee4 and my name is Juli and have been called juju & ju)!! I've been wanting to change it for awhile, I was just afraid that since people already know this as Sanctuary.. :/ I want to change the URL of the blog too but then people will definitely lose it... anyway!
Hello Jujubeads Jewelry :D it's catchy!!
And onto the jewelry ;]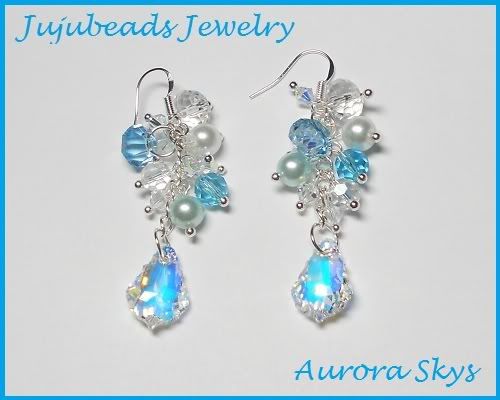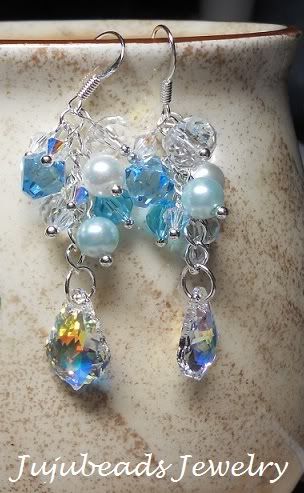 Aurora Skies Earrings
Wedding/bride inspired. All Sterling Silver except for the chain. Swarovski Crystals and Crystallized Pearls. 1 1/2" in length.
(I would want to price this less, but can't do due the materials!)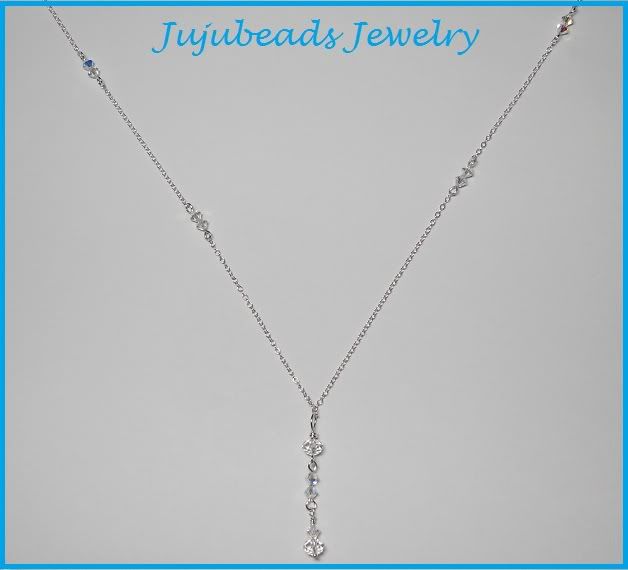 Simple Elegance Necklace
18" All Sterling Silver. Swarovski Crystals in Crystal Aurora Borealis & Crystal Clear
~~~~~~~~~~~~~~~~~~~~~~~~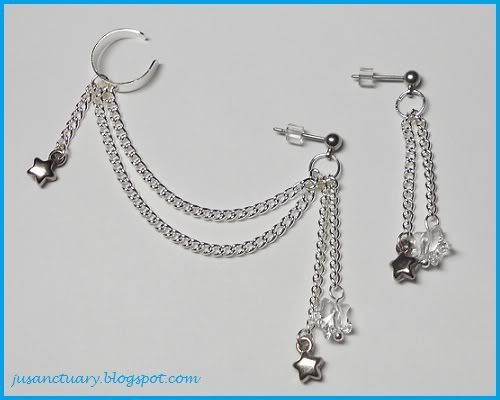 NEC26 Ear Cuff Set
Rhodium star charms with Swarovski Crystal Stars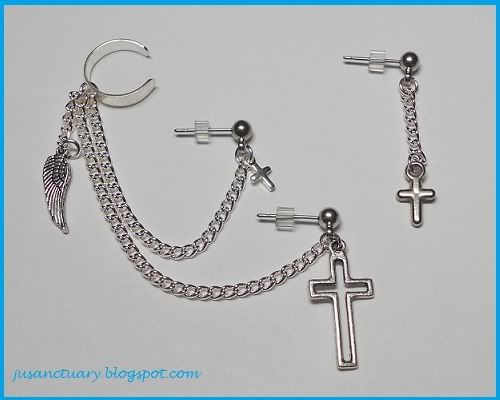 NEC27 Ear Cuff Set
Double piercing mix & matched cross charms
NDH07
Triple piercing set. Rhodium keys & heart charms. 10mm Swarovski Crystal hearts in Siam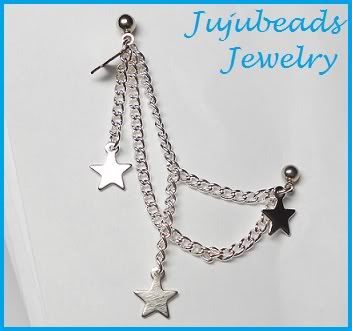 NDH08
Single sided double piercing. Star charms!
NDH09
Single sided double piercing. Star charm
I thought this was funny and just had to share it :]
Attention: Just FYI, if you place an order on Tuesdays-Thursdays, I will NOT get to your order that same week (I try to be as fast as I can to ship) because I have exams Thursdays. So be patient :] Or... I just got a lot of orders to do! Weekends are my jewelry biz days lol
Time for me to start studying now! I probably won't make another post til the weekend.