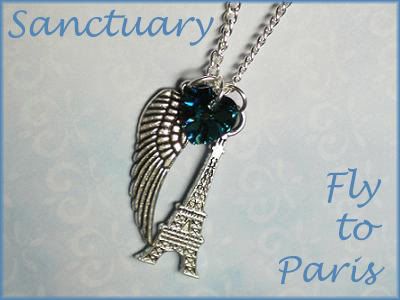 Fly to Paris Necklace
Eiffel Tower & wing charms, 10mm swarovski crystal heart in bermuda blue.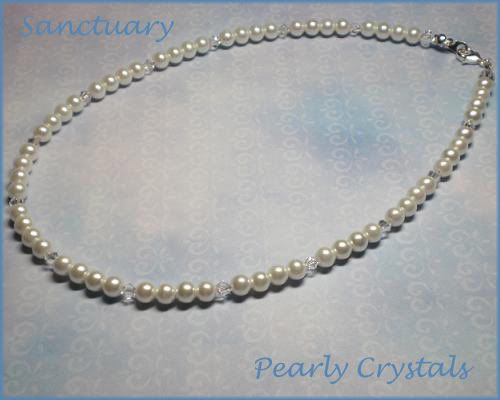 Pearly Crystals Necklace
Round swarovski crystals & white glass pearls. 6mm.
Pearly Purps Bracelet
Toggle clasp, swarovski crystals in a shade of purple & white glass pearls.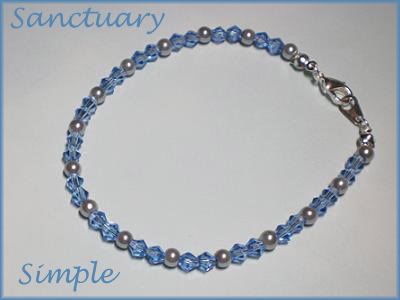 Simple Bracelet
Swarovski crystal bicones in 4mm light sapphire with light grey glass pearls.