These earrings were customized by Trish based off of the Aurora Skies earrings. These earrings are more on the pricey side because these beautiful teardrops are expensive! But soooo crazy pretty.
Deep Ocean Crystals Cluster Earrings

Swarovski Crystal rondelles with crystallized pearls Sterling Silver wire-wrapped onto chain. 24mm Swarovski Crystal Teardrops in Bermuda Blue. Sterling Silver hooks & Pins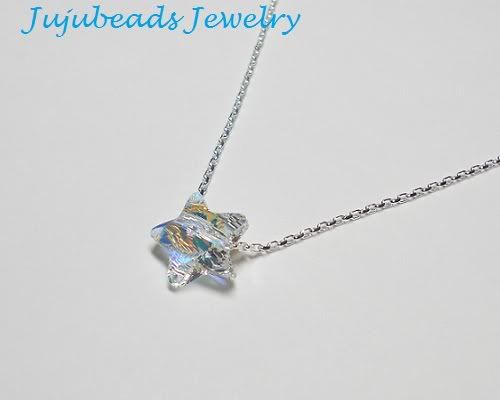 Star Kissed Necklace
12mm Swarovski Crystal star in Crystal Aurora Borealis on a Sterling Silver chain.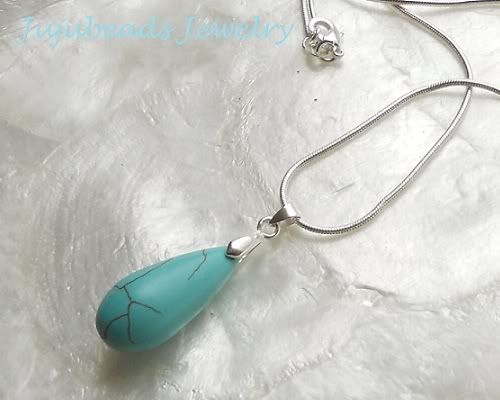 Caribbean Waters Necklace
1" Turquoise gemstone on a Sterling Silver bail and a 26" Sterling Silver snake chain.
It may seem like I'm increasing my prices by a lot all of a sudden, but I'm not. It's only because it's been necklaces lately with Sterling Silver chain.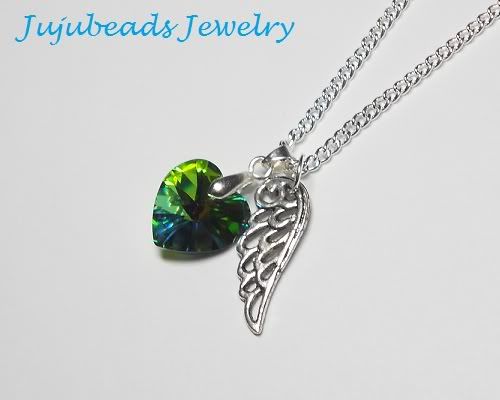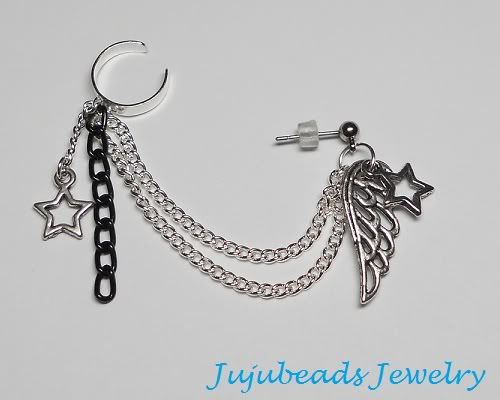 As for the giveaway update, I'm going to extend it because I want to take a new picture of the prizes/advertise more/there aren't that many applicants.