I was requested to make the Baby Princess bracelet in aqua colors... wowwww I REALLY love how it turned out... way better than the pink :p might have something to do with my favorite color being blue though :]
My Beauty Diary mask collection.. be jealous! I'm now obsessed. I tried Natto last night, I didn't think I was going to like it, but surprisingly I did! I will do a review soon... I'm going to use Mixed Berries tonight.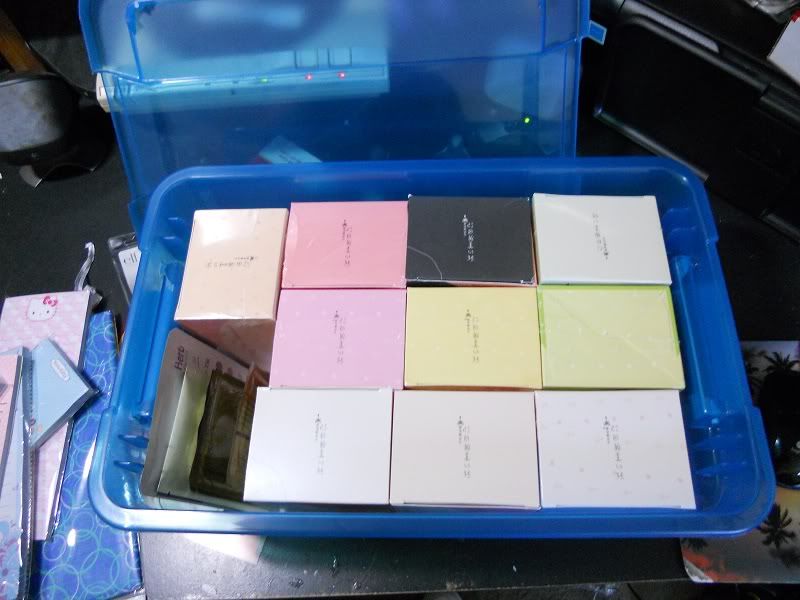 Love package from
Gianger
!! Thank you so much! I love the polishes :]
Orange toes!
Package from Gianger & CVS bought stuff in the background :p