This was my workout today.. I actually did it for one hour too... :] I wanted to go to the gym, but I didn't feel like leaving the house. I texted my gym buddy, if she replied I would go. But, she didn't so I thought, heck, I'll just move the stationary bike into my room while I play hahaha.
It said I got to 364 calories in 58 minutes. I know, I'm slow but I was paying attention to playing :P haha. Yeees I did work up a sweat too!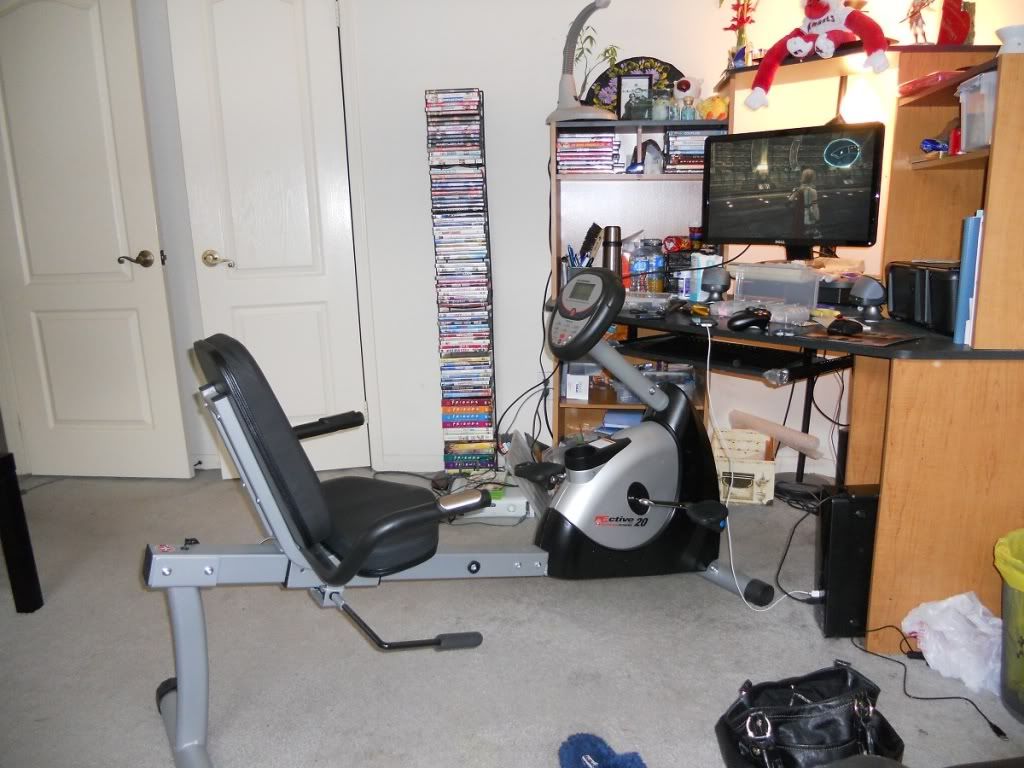 We don't have TV right now.. and I wasn't in the mood for a movie or anything either.
Anyway, two new necklaces. I know, I'm not creative and suck when it comes to thinking of names!!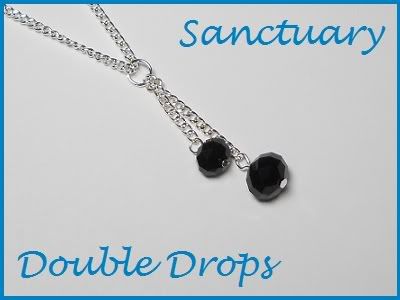 Double Drops Necklace
8mm & 6mm swarovski jet rondelles.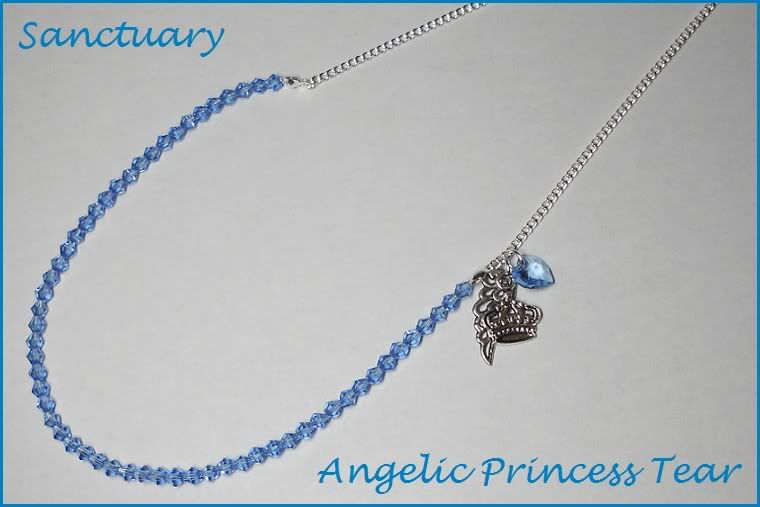 Angelic Princess Tear Necklace
22". 4mm swarovski crystal bicones in light sapphire. 10mm light sapphire swarovski heart, silver angel wing & crown charms.
And okay, so I didn't add the rest of the cuffs today. I might later tonight, but I dunno.

Don't forget....

Free VS cream eyeshadow or lipstick with the next orders I get. While supplies last.