I'm going to experiment on making swarovski jewelry with hair ties VERY soon ;]

Who's ready for the casual dress and sandals wearing here in the US? I sure as hell know I am! I need to get new sandals though...haha. Well, I'm going to start making some anklets now! Here's the first piece :] I hope you like it!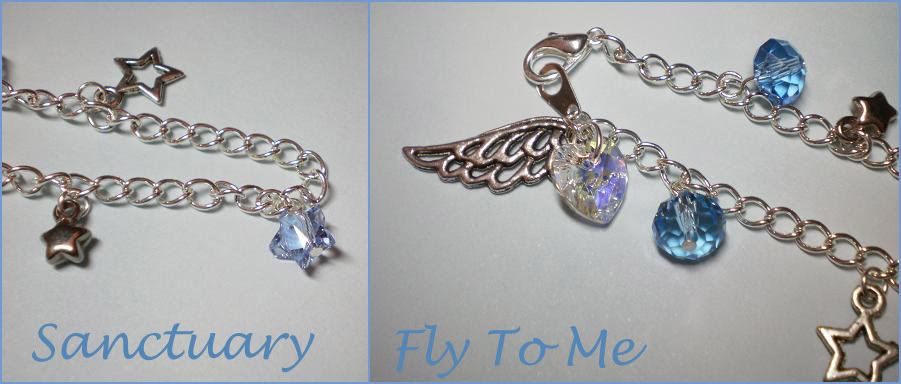 Fly To Me Anklet
8mm light sapphire & crystal clear swarovski rondelles, 8mm light sapphire swarovski star, star & wing charms, with a 10mm swarovski crystal AB heart.
And the new bracelet: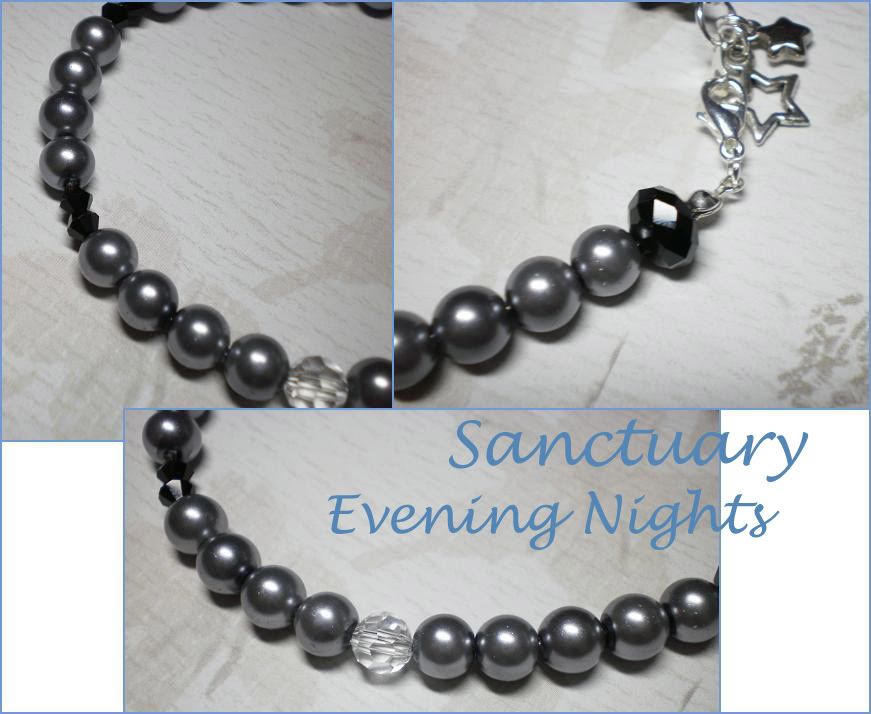 Evening Nights Bracelet
6mm crystal clear swarovski round beads, 8mm jet black swarovski rondelles, jet black 4mm bicones, dark gray glass pearls & star charms.