USE THE ORDER FORM (found on the jewelry shipping/ordering info page) AND E-MAIL US.
Yay! Inspired by these wonderful ladies:
Iyah
,
Gianger
,
Christina
,
Lulu
and
May
=]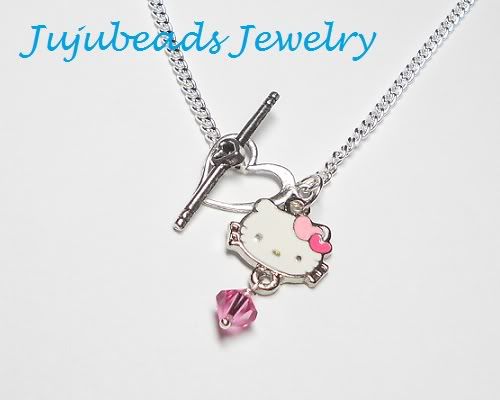 Hello Kitty Charm Necklace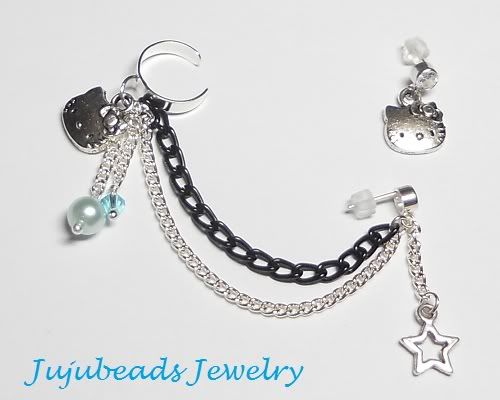 Hello Kitty Ear Cuff
Sterling Silver Cubic Zirconia studs, Hello Kitty and star charms with a crystallized pearl & Swarovski bicone in aquamarine. $12.99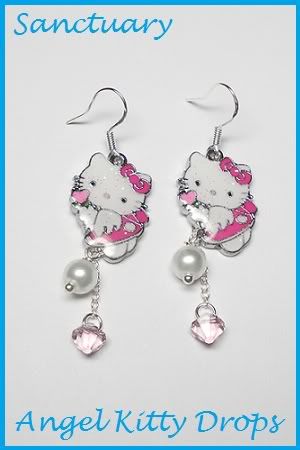 Angel Kitty Drops Earrings
Angel Hello Kitty Charms, All sterling silver. Swarovski Crystal top drilled bicone in light Amethyst and white crystallized pearls. $7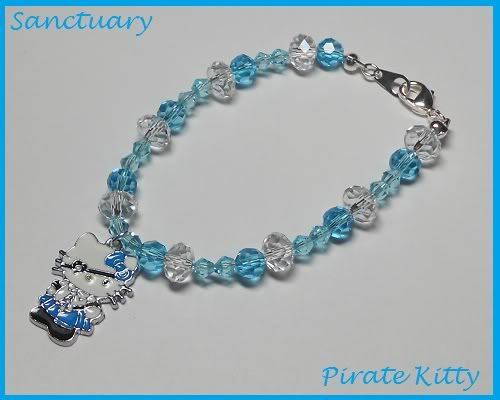 Pirate Kitty Bracelet
All Swarovski Crystals rondelles, rounds and bicones. Hello Kitty Pirate charm :D
$8
Twirly Kitty Earrings
Hello Kitty charms with weird.. metal swirly connector things.. I dunno what to call them! On Sterling Silver Kidney Wire earrings
$8
In comments of your purchase, please tell me which color.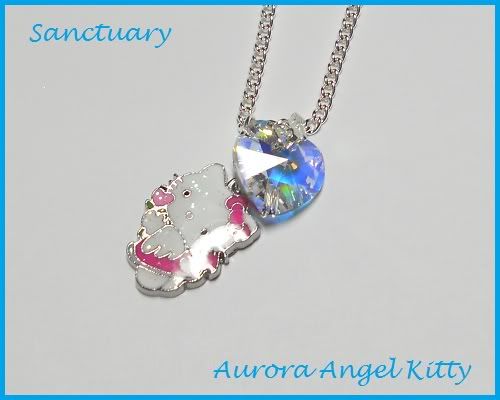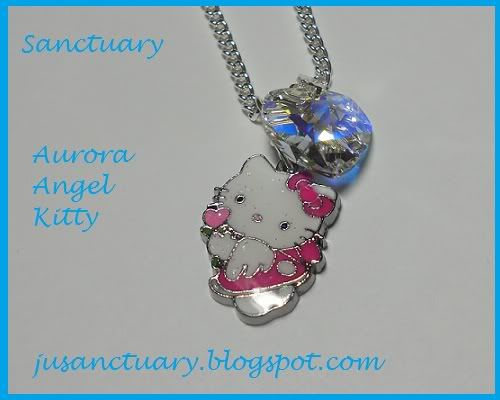 Aurora Angel Kitty Necklace
It's a bit hard to tell, but the little spots on the Hello Kitty charm.. it's glitter :p
29" chain, fits perfectly over your head
Hello Kitty charm wire wrapped; Sterling Silver pins
14mm Swarovski Crystal Aurora Borealis Heart on a Sterling Silver Bail
$10.50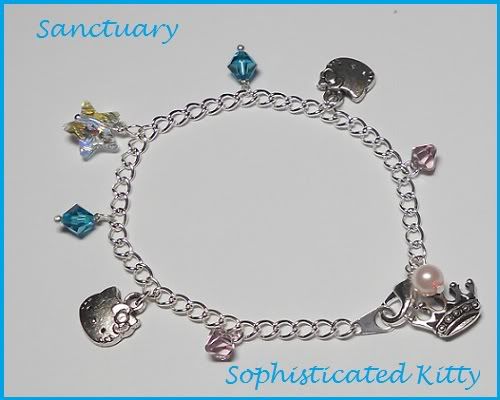 Sophisticated Kitty Bracelet
Sterling Silver Pins
Swarovski Crystal bicones & 12mm Crystal AB star
Crystallized Pearl & Crown & HK charms. $7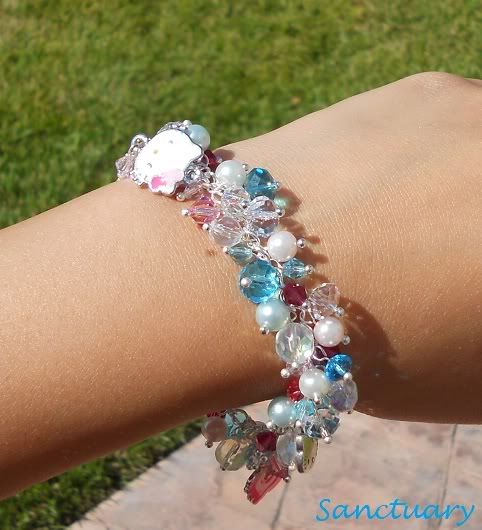 Girly Kitty Cluster Bracelet
Sterling Silver pins & rings, Hello Kitty charms, heart toggle clasp.
14mm Swarovski Heart in Rose on a Sterling Silver bail.
Swarovski Crystals & Crystallized Pearls.
$25
Pearly Kitty Cluster Bracelet
Sterling Silver pins & rings, Hello Kitty charms, heart key charms and star charms.. I don't know what to call that clasp!
Crystallized
pearls with
Swarovski Crystals
.
$24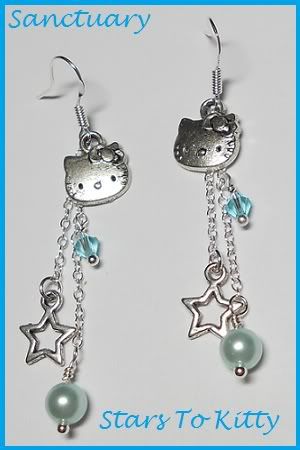 Stars To Kitty Earrings
Sterling silver.
Hello Kitty & star charms, with Swarovski aquamarine bicone & Crystallized pearls. $5